Let's continue to support the reconstruction
by donating pink cherry blossoms
to elementary schools and junior high schools suffered from "2018 Japan floods"!
First donation period:
April 4-November 30, 2019

Tree planting period:
Starting from the beginning of December 2019
Pink.Club Sakura Fundraising Project
This project is cheering by Ms.Maya Soetoro-Ng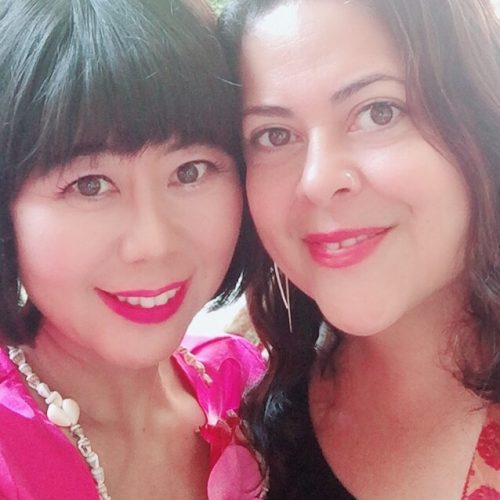 Thoughts on Pink.Club Sakura Fundraising Project
Taeko Tada, representative, Peace Piece Project
Everyone, nice to meet you.
My name is Taeko Tada, representative of Peace Project. I am a female business owner from Hiroshima.
When I was ten years old, I was in a traffic accident, and nearly died from a brain hemorrhage. The doctors said that if I was lucky, I might survive half-paralyzed. Yet in only two weeks, I recovered without any after-effects. I felt certain that God had given me the gift of life. And I decide to aim at the entrepreneur who is useful to the society to show my gratitude to my life. 
I began to read books in my school library about the lives of great people. I came across a biography of Mother Teresa of same my birthday.  
When she received the Nobel Peace Prize, someone asked her,
"What can we do to achieve world peace?"
She answered, "Go home and love your family."
It is world peace to cherish the person in front of you.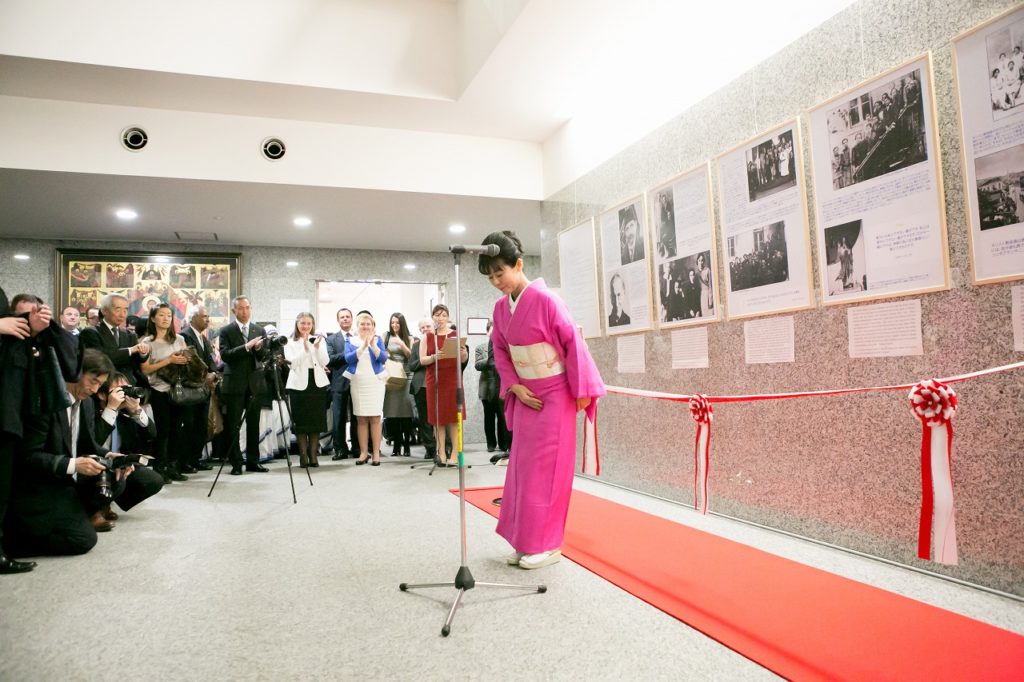 So, in hopes of bringing some happiness to everyone I meet, I wear pink clothes 365 days a year. That is because, according to color therapy studies, the color pink triggers the release of happiness hormones. 
I have been wearing pink clothes every day and it has been 10 years in 2019.
It has come to be called by the nickname "Pink Shacho" from all of you. (Shacho is meaning president)
Currently, we are promoting activities to create peace both at home and abroad, such as peace learning with children.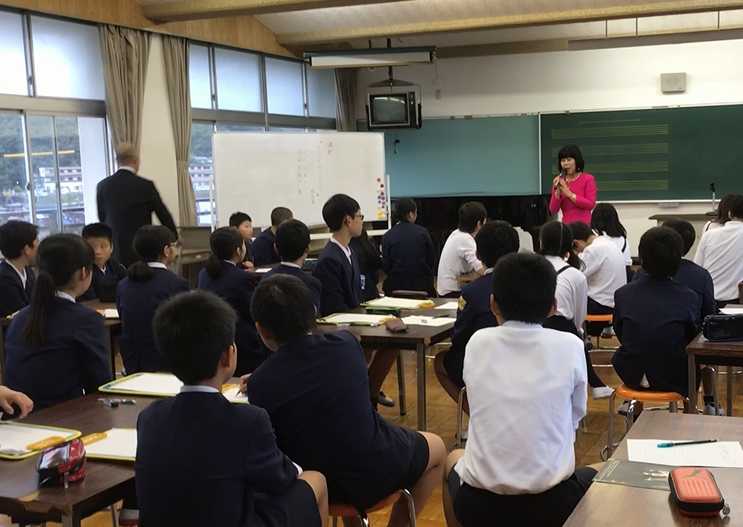 I visited countries to hold the World Peace Conference in Hiroshima. Everyone full smiles when they look at pink regardless of nationality, religion or gender.
I established April 4th Pink Day by wish that I want to make the world smile more with pink power.
I applied for registration to Japan Anniversary Association, a Japan anniversary registration organization, and it was registered.
April 4 is the anniversary of "For You" Present for(4) you.
I wish that a lot of happiness would be born on this day.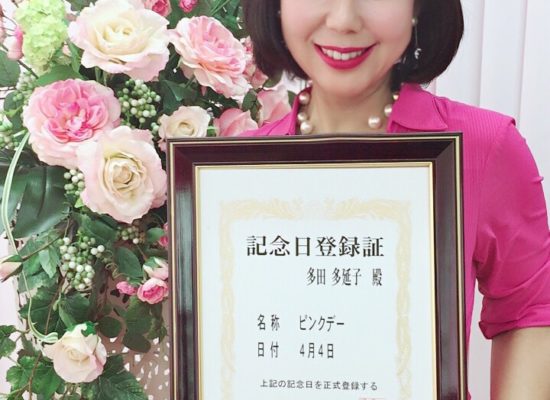 On July 6, 2018, in Japan, there was a record heavy rain called "2018 Japan floods" which caused great damage to Japan. 
Many people still live in temporary housing.
About 140,000 people died in the atomic bombing of Hiroshima on August 6, 1955. My mother who was 5 years old at that time also lost her parents.
In the city of Hiroshima, which became a burned field, mothers planted cherry trees and wished for reconstruction and achieved reconstruction. At Hijiyama, 2 km from the hypocenter, we can look at beautiful pink views by 1300 cherry blossoms.

From Pink Day on April 4, we give pink cherry blossoms to elementary and junior high schools and continue to support the reconstruction of the affected areas.
Let's support revival together.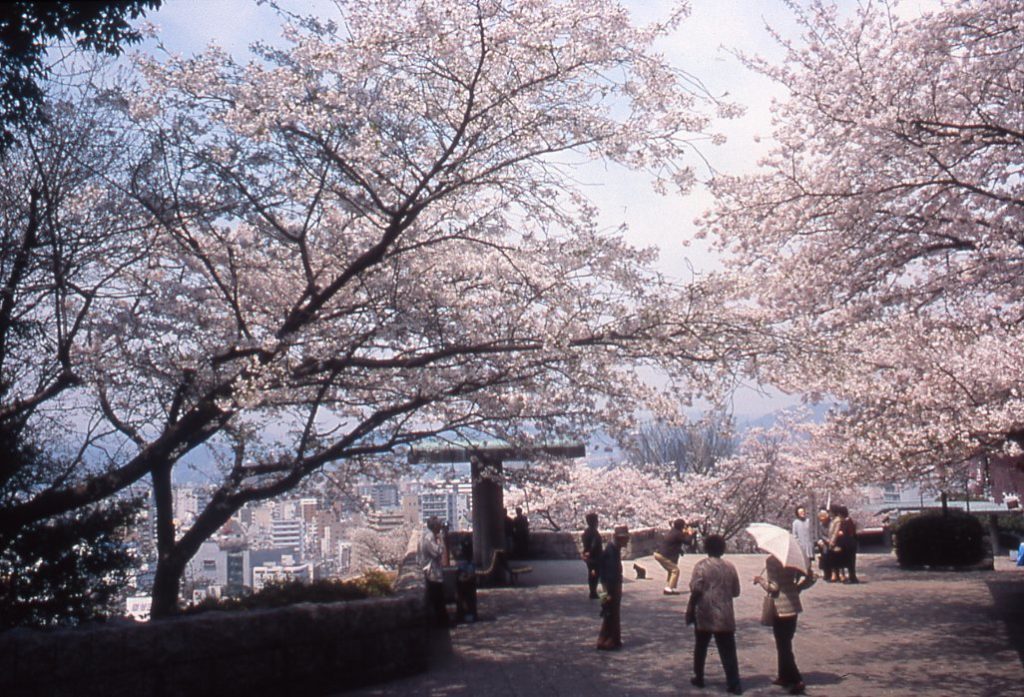 2018 Japan floods damage situation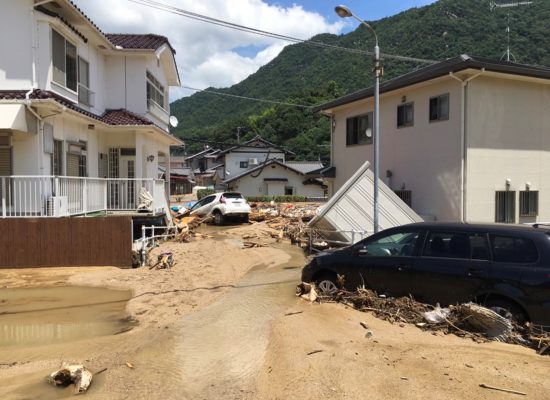 In July 2020, river flooding and landslides occurred in many areas, mainly in western Japan, resulting in a huge disaster that exceeded 200 deaths.
(224 dead, 456 injured, 6,758 totally destroyed homes.
※ As of November 6, 2018 / The damage situation which the Fire and Disaster Management Agency counted)
Damages occurred to lifelines such as water outages and telephone interruptions throughout the country. In the 18 prefectures nationwide, 270 elementary and junior high schools suffered damage such as flooding and damaged school buildings. (The number of damaged schools at the time of the Ministry of Education, Culture, Sports, Science and Technology tabulation in July, 2018)
The three prefectures of Okayama, Hiroshima and Ehime accounted for about half of the damage.
In Mihara City, Hiroshima Prefecture, the situation where water stopped, therefore, they could not secure drinking water and could not flush the toilet. The school could not be resumed at the 25 primary and secondary schools. In Ehime Prefecture, four elementary schools in Ohori City were flooded.

In West-Iyo City, the back mountain collapsed and a large amount of soil flowed into the school building. Therefore, the school building could not be used for a long time because it can not ensure safety.
Donate cherry blossoms
that supported Hiroshima's recovery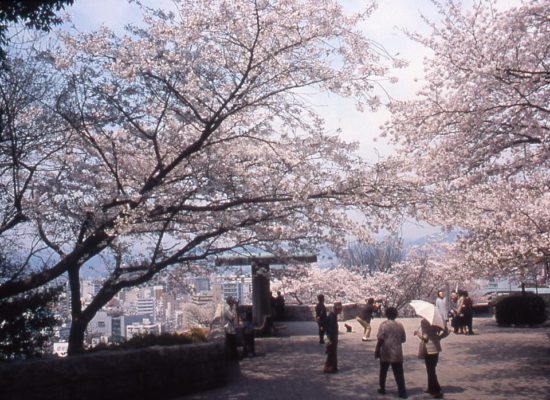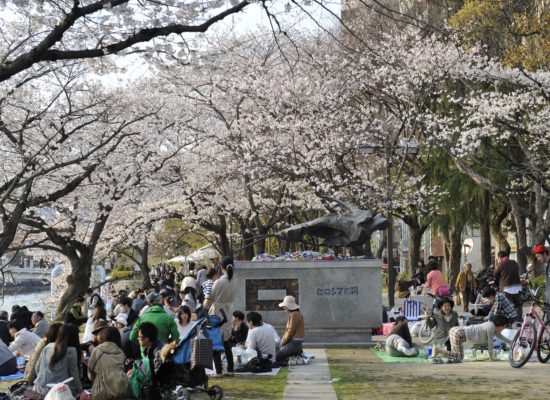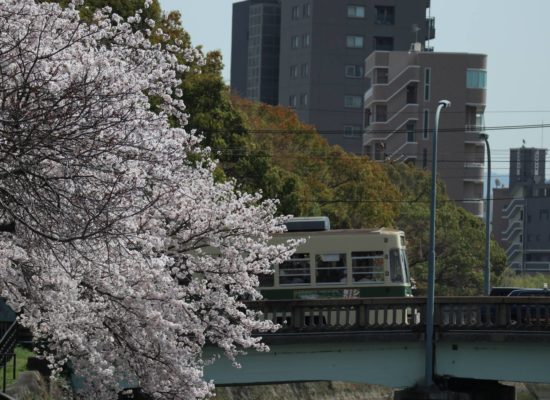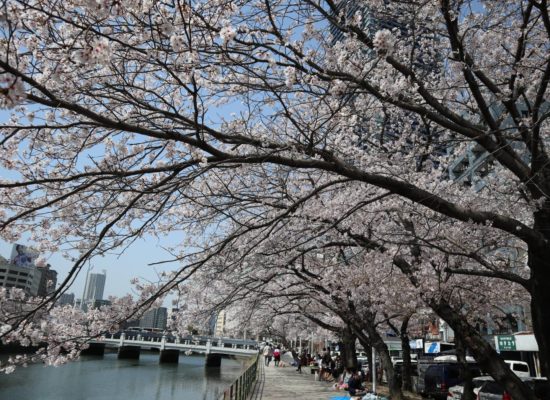 The first atomic bomb in human history was dropped in Hiroshima at 8:15 on August 6, 1945.
At the time of the bombing, there were approximately 350,000 civilians and soldiers in Hiroshima, and it is estimated that approximately 140,000 people died by the end of December of the same year.
In the city of Hiroshima, which became a burned field, cherry trees were planted in hopes of reconstruction.
A "Peace Memorial Park" was constructed in the center of Hiroshima City, near the bombing center, in the hope of permanent peace in the world. There are about 300 cherry blossoms in spring, and along the river you can enjoy cherry blossom trees.

As the city of Hiroshima planted cherry blossoms and wished for reconstruction, and achieved, we will continue to support the reconstruction by giving cherry blossoms to elementary schools and junior high schools that were affected by the 2018 Japan floods.
The Pink.Club Sakura Fundraising Project is open to everyone, anytime. The April 4 Pink Party, organized by us, is also one of them.
Under the philosophy of Pink.Club, the Pink.Club Sakura Fundraising Project will send a pink cherry tree to the affected schools of 2018 Japan floods and work with your support and cooperation in order to continue supporting the recovery.
(Our philosophy is that fulfilling the world with happiness by spreading businesses, events and anniversaries related to pink. And realizes world peace, and inherits it to the next generation.)
It is our pleasure if you would understand our purpose and support our activities.
We look forward to your cooperation.
[parent organization] Peace Piece Project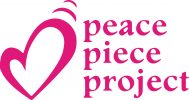 [Name] Peace Piece Project (Japanese notation:一般社団法人ピースピースプロジェクト)
[Representative] Taeko Tada
[Establishment] July 15, 2015
* Activity from May 2009 / incorporated in July 2015
[Location] 1-17-25, Deshio, Minami-ku, Hiroshima, 734-0001 Japan
[Telephone] +81(82) 253-0528 *Language only supports Japanese
[Business hours] 9:00 to 18:00 on weekdays
We are working on raising children who create peace using the cartoon "The Hiroshima Miracle".
Our activity report can be downloaded from <here>.